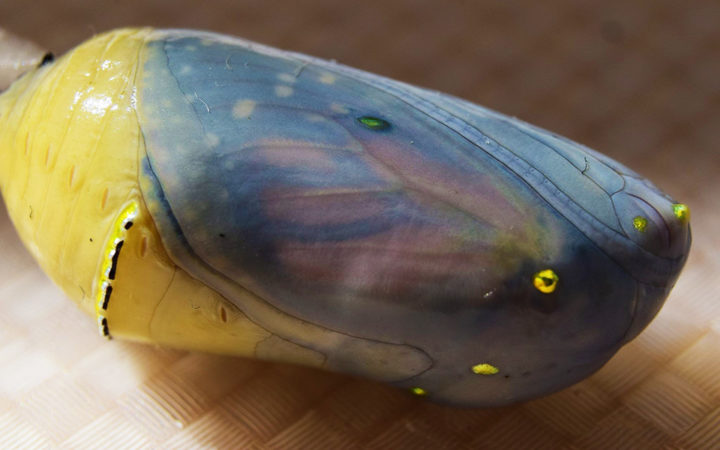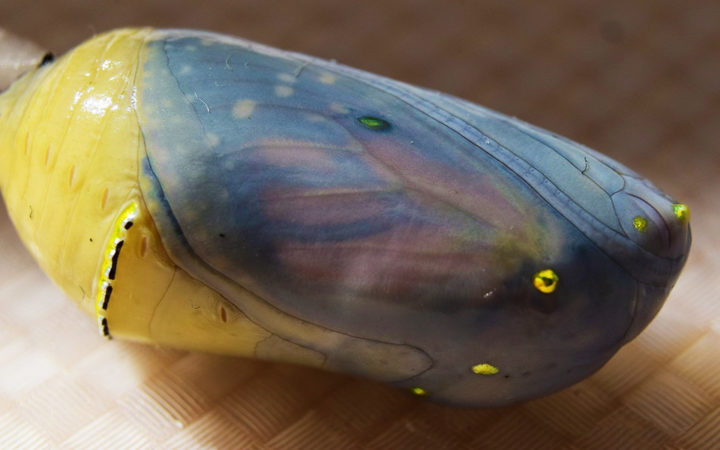 The Monarch butterfly (Danaus plexippus) is generally seen as a "green" chrysalis.
The outside of the chrysalis highlighted with glistening gold dots has the appearance of jade.
Queen butterflies have displayed a chrysalis in shades of green, white and pink. Edith Smith at Shady Oak Butterfly Farm and Dr. Chip Taylor at Monarch Watch have both successfully raised chrysalises in varieties of color – without the "green gene." They have named this OPY for "Orange Pink Yellow" and this is currently being studied by Monarch Watch.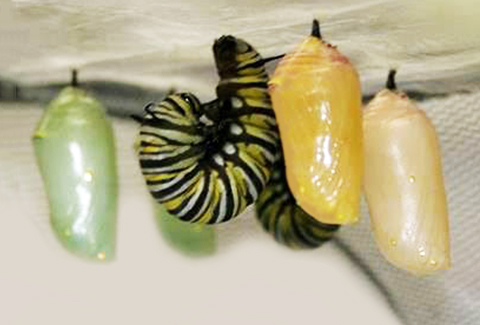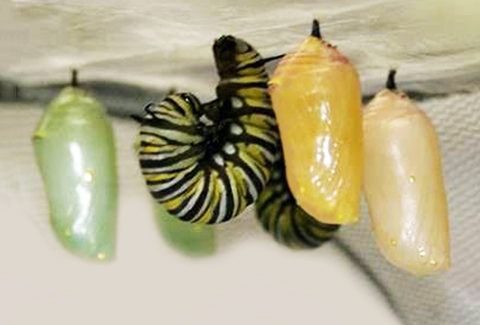 PHOTO: Permission was granted by Photographer Edith Smith of Shady Oak Butterfly Farm. You can visit her Butterfly Fun Facts site on Facebook or check out her web page at http://www.butterflyfunfacts.com/