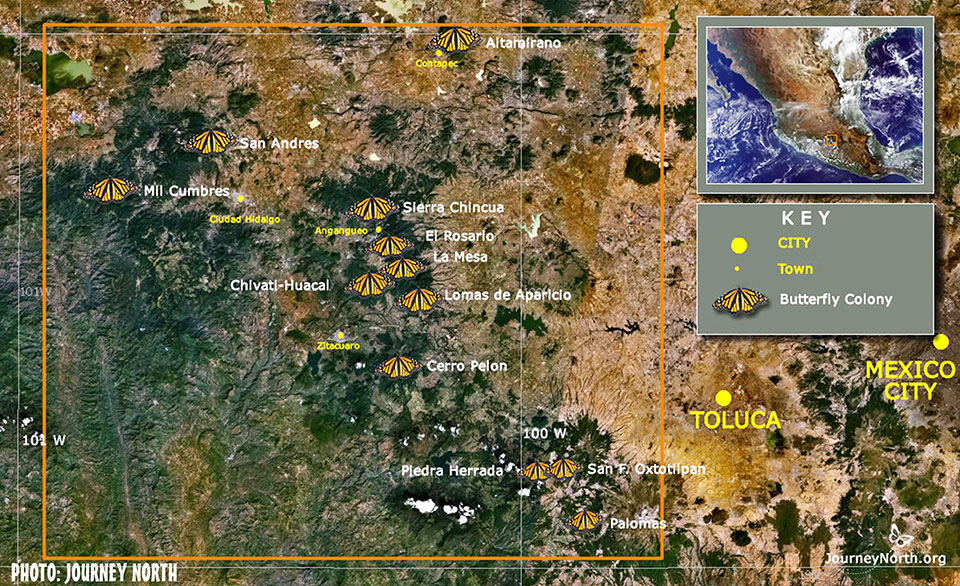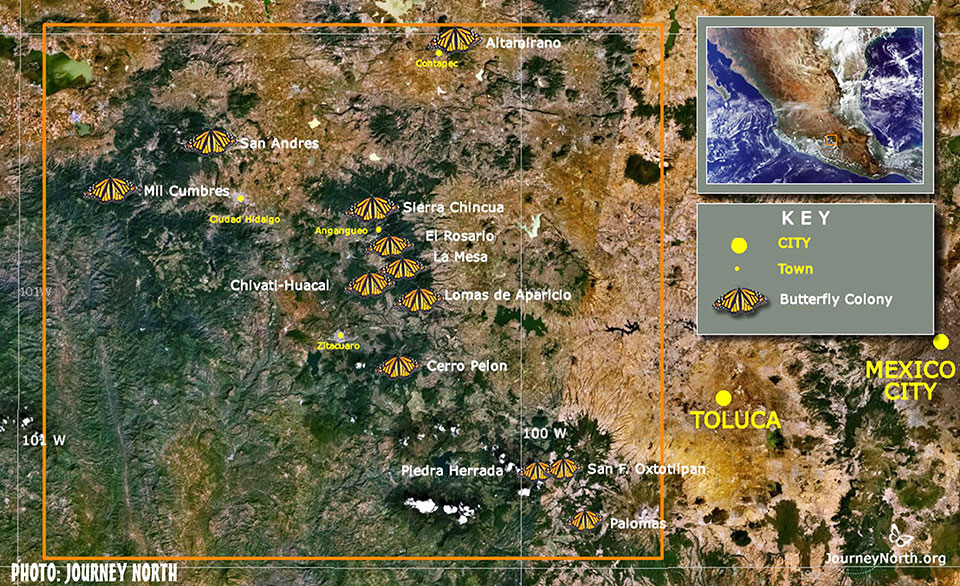 JOURNEY NORTH | Read full article
October 30, 2017 by Elizabeth Howard
"A harmonious parade of monarchs were streaming across the sky. I have not seen such a massive arrival in years," wrote Estela Romero on October 30th.
Follow along as contributors to the Journey North blog share this important rite of passage for Monarch Butterflies as they return to their winter sanctuaries in Mexico for the winter.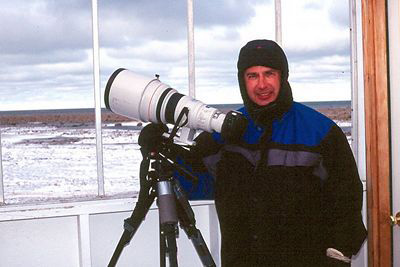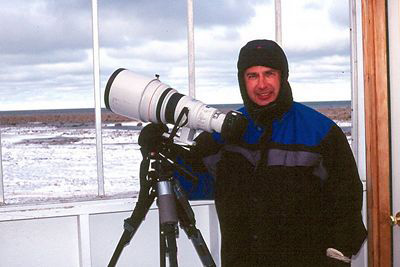 Tom Pawlesh—American Airlines Pilot, Staff Photographer, Airways Magazine Contributor, and World Airshow News Magazine.
The Monarch's Forest Ecosystem
Mexico's Oyamel Fir Forest
Monarch butterfly overwintering colonies are found in the unique mountain habitat of the oyamel fir forest ecosystem, Mexico's most endangered forest-type. The monarch overwintering sites are found on only 12 isolated mountaintops.
Read more on the Journey North website.