Resources
FOR TEACHERS & STUDENTS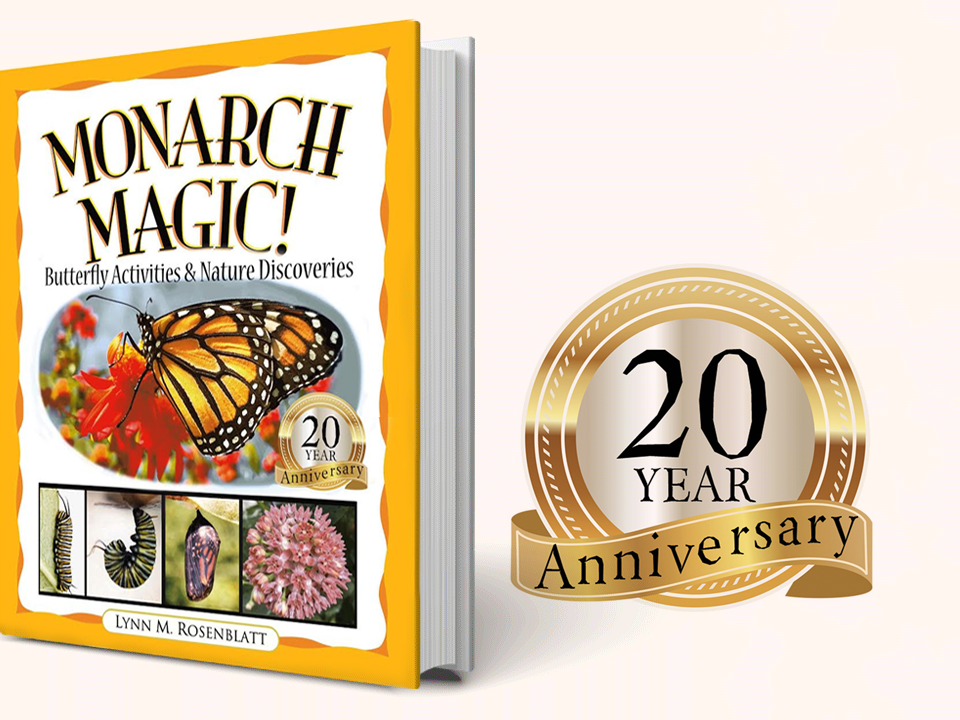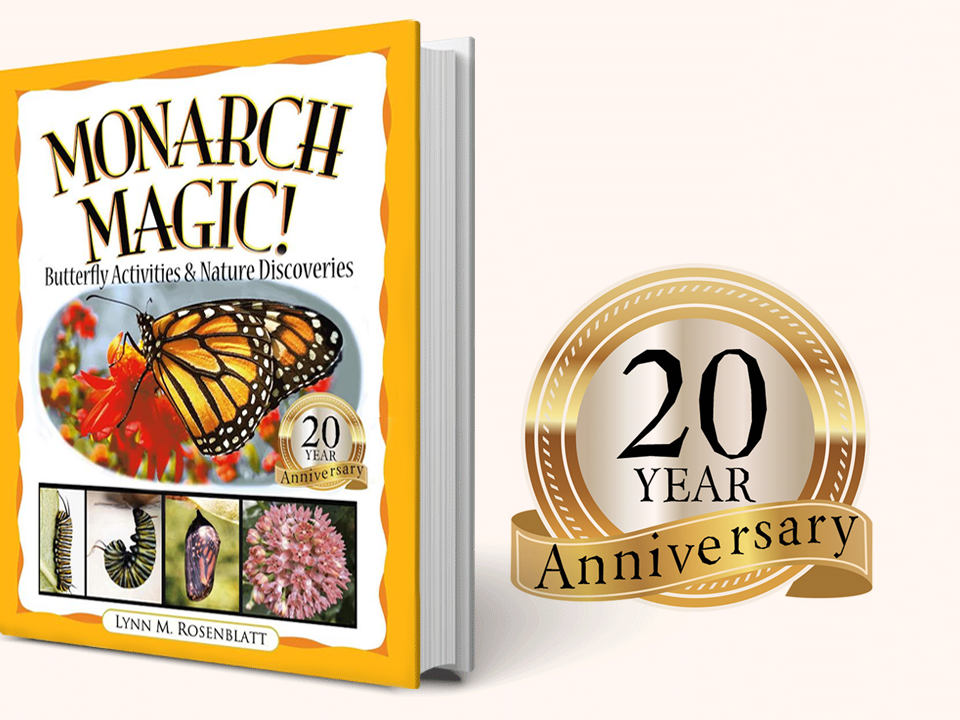 BOOK // THIRD EDITION
Monarch Magic!
~ Butterfly Activities & Na​ture Discoveries packs 100 Pages with over 60 updated extraordinary photographs and a new Curriculum Guide ~ a dynamic teaching tool for monarch beginners, educators and workshop settings! Children and adults experience the complete Life Cycle,Preservation of the Milkweed Habitat, Plant and Seed Resource Links, the 3000-mile Mighty Migration, Raise & Release, Butterfly "Waystation" Gardening, exciting crafts for kids, and MORE!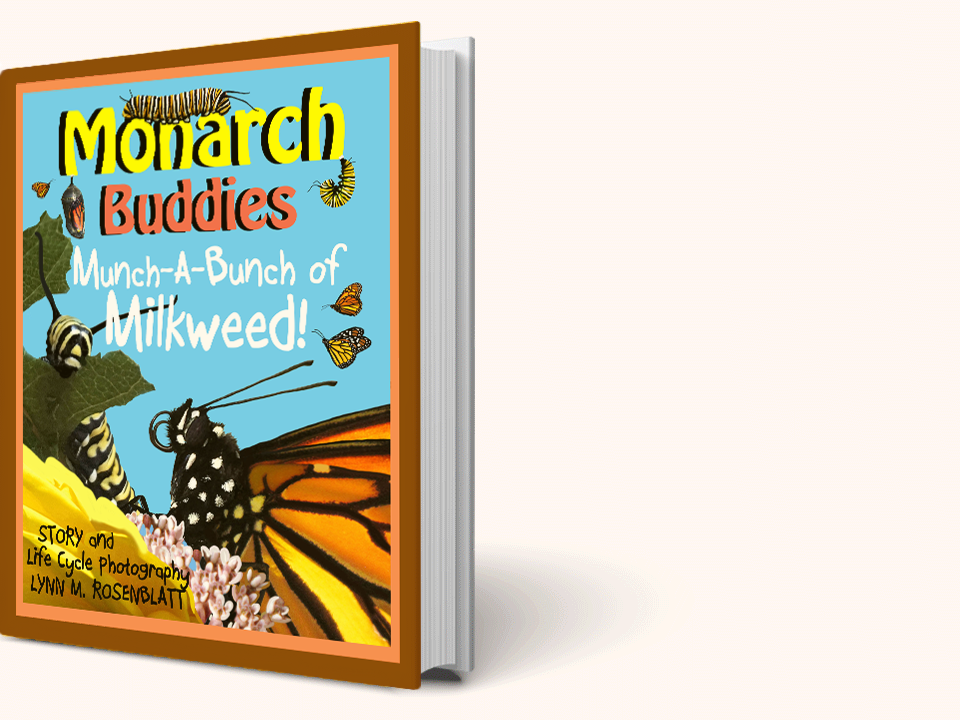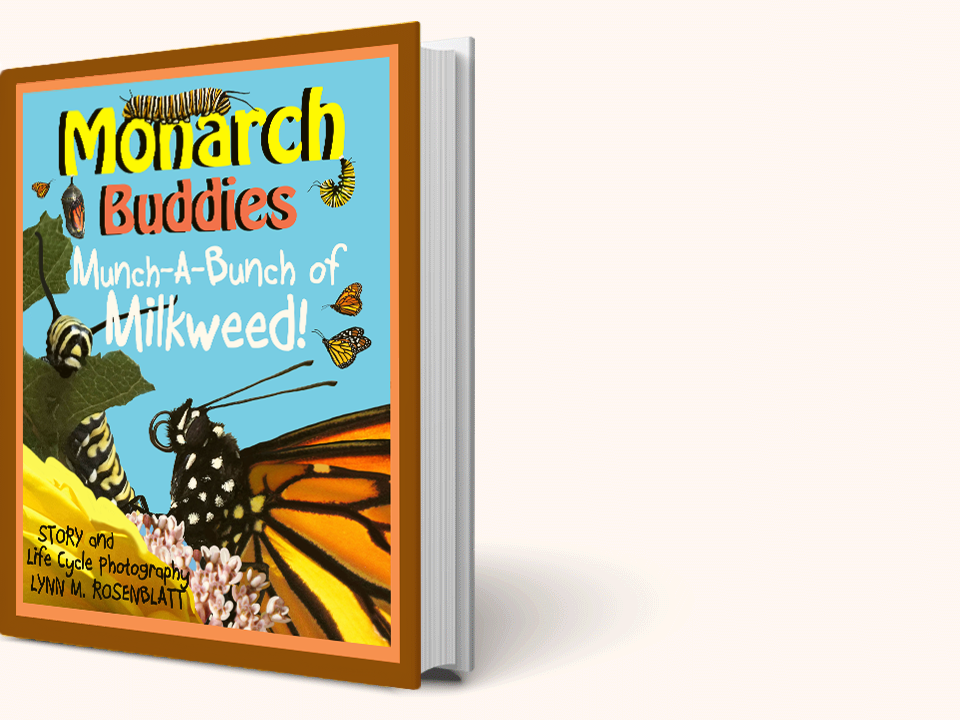 BOOK // FIRST EDITION
MONARCH BUDDIES Munch-a-Bunch of MILKWEED
~ Munch-a-Bunch of Milkweed! ~ A dynamic teaching tool and kid-friendly book that delivers full color photos, scientific facts and the complete monarch life cycle. The book celebrates the caterpillar antics of "buddies" Max and Maisy, who are inspired by their mentor, Montgomery. Dedicated to milkweed preservation, the story ending leaves a lasting impression of human impact upon the environment and a reminder of the importance of Milkweed.
BOOK
Milkweed Across the USA
Pom Pom Paradise
Welcome to the World of MILKWEED – The Monarch's HOST PLANT! 100 Extraordinary photos highlight The LIFE CYCLE of COMMON MILKWEED and 25 MAGNIFICENT SPECIES of MILKWEED! Spring through Winter ~ it's a paradise of floral POM POMS and bursting Seed PUFFS in the Fall, drifting to safe destinations ~ just like the Monarch Butterfly! This powerful theme conveys the need for habitat protection and conservation. Two Life Cycles Connected ~Without Milkweed, Monarch Butterflies will NOT exist!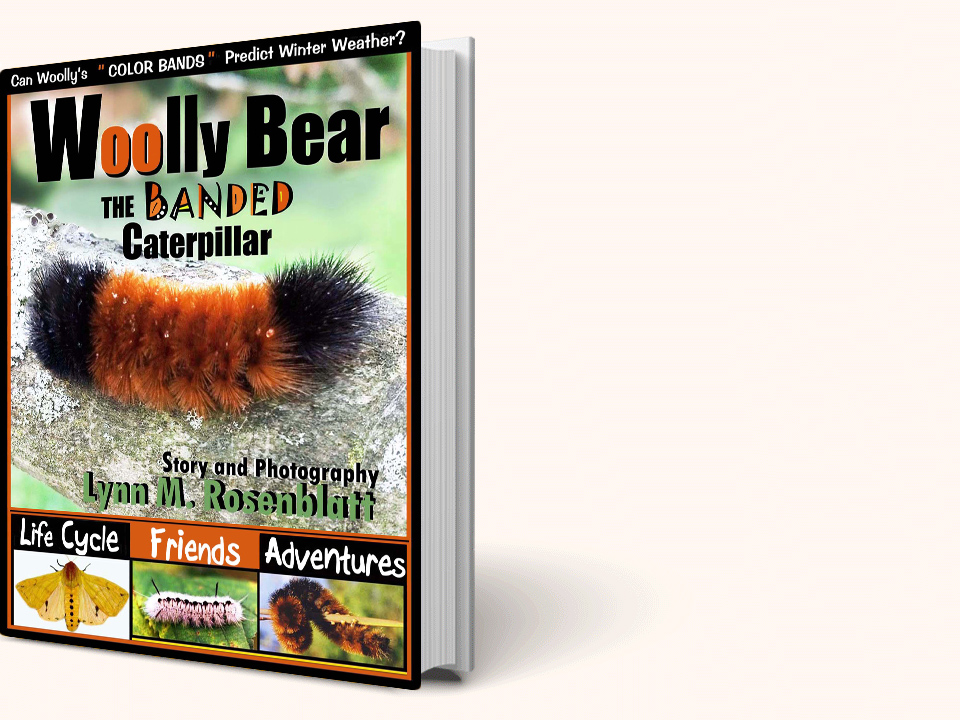 BOOK // FIRST EDITION
Woolly Bear – The Banded Caterpillar
~ Lifecycle, Friends and Adventure ~ A heartwarming story and photo documentary that depicts the Woolly Bear's growth and complete Life Cycle from caterpillar to moth. Designed for students ages 5-10 ~ 100 full color photos highlight "Woolly's" changes, his friends and Miracles in Nature.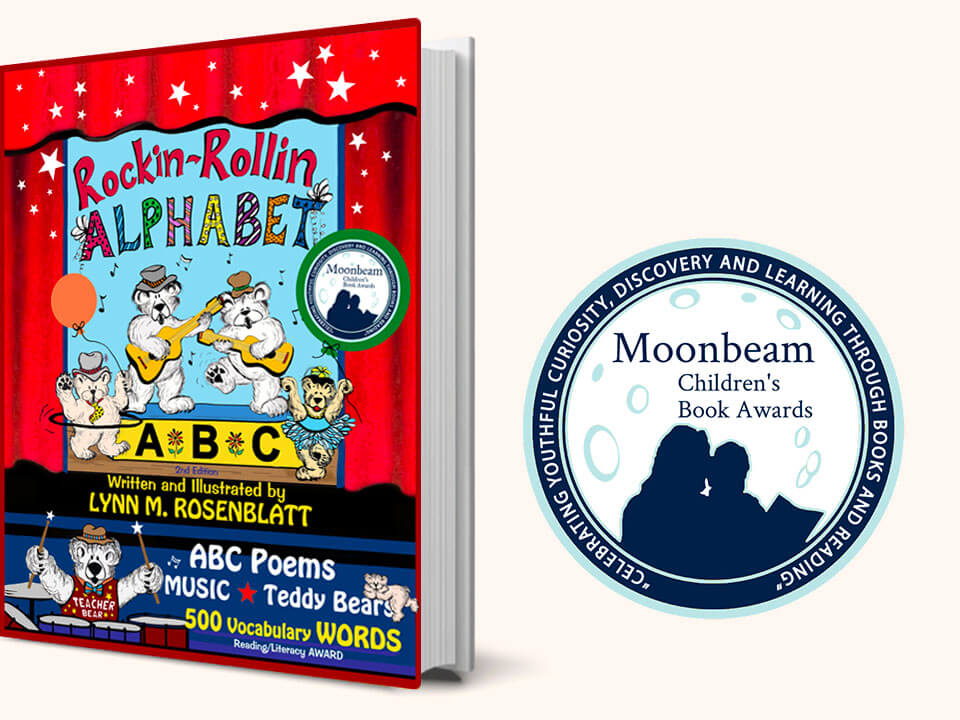 BOOK
Rockin' Rollin' Alphabet
Moonbeam Children's Award
Reading / Literacy Skills
Great for educational and home school settings ~ Over 40 phonetic poems enrich skills for young readers as they engage in whimsical illustrations, 500 vocabulary words, and a jazzy musical theme song. It is a dynamic teaching tool for emerging readers! Long & Short VOWELS and CONSONANTS are highlighted for easy visual recognition. Classroom tested ~ poems become an engaging medium for fostering practice and proficiency. This is a Teddy Bear extravaganza!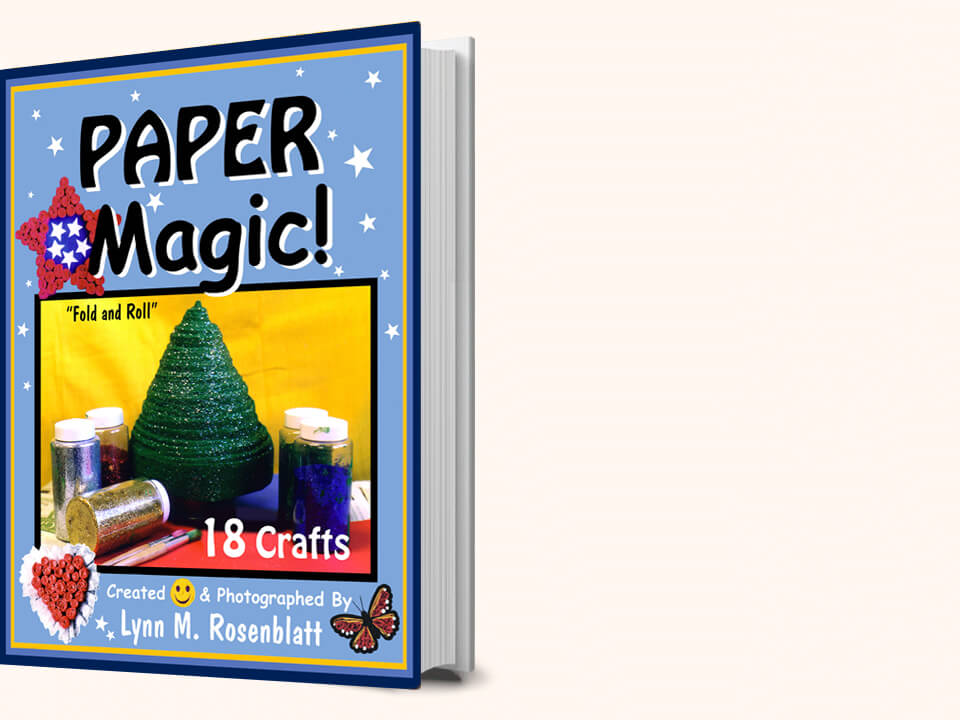 BOOK // FIRST EDITION
Paper Magic!
A collection of craft activities using techniques for folding and rolling paper. This 54-page, full-color collection of craft activities focuses on a fun approach to folding and rolling paper, with 18 separate craft ideas, as well as instructions for each. The author includes step-by-step instructions and photographs for each activity, including tips for painting and decorating your paper creations!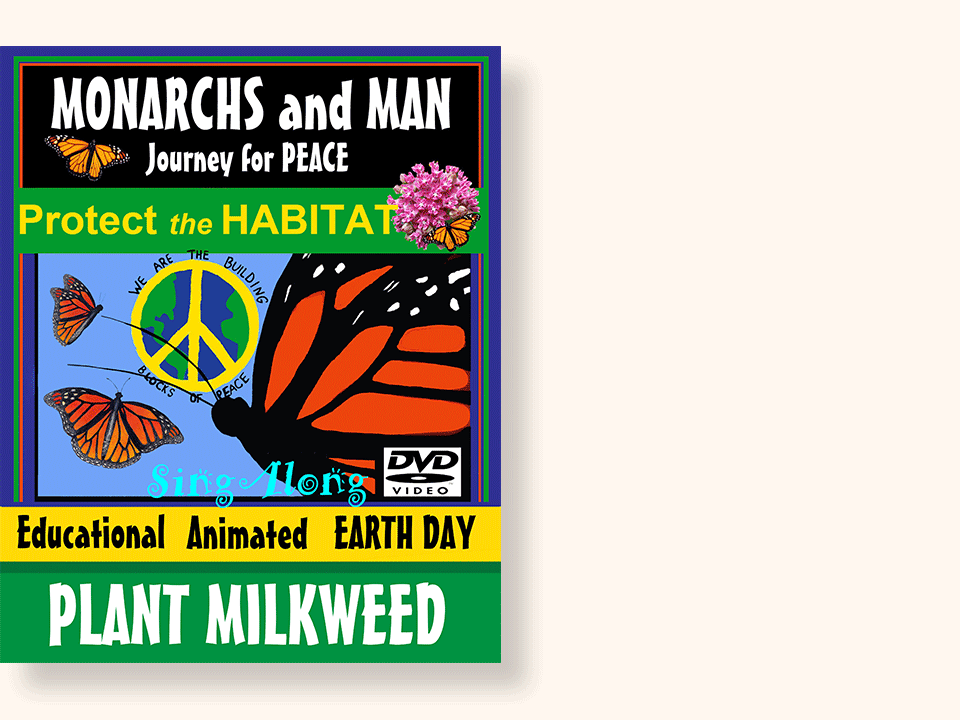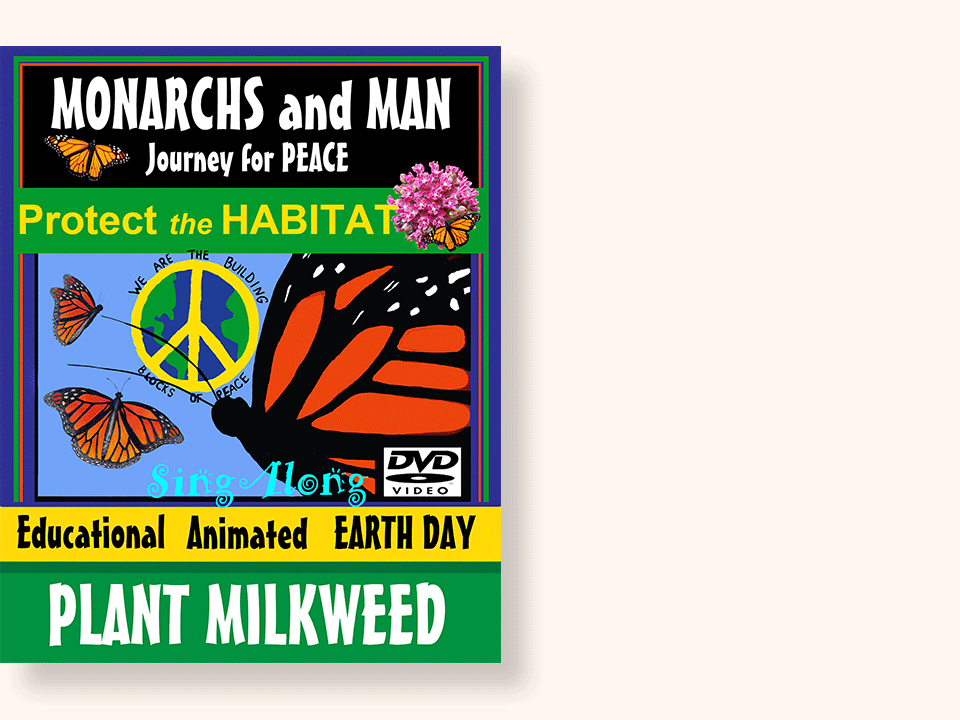 MUSIC VIDEO
Monarchs and Man
MONARCHS and MAN – Journey for Peace is an animated, musical educational video ~ a plea for habitat awareness! WATCH and SING ALONG as a fluttering monarch travels a symbolic journey of hope!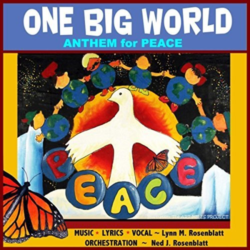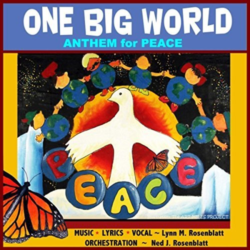 MUSIC
One Big World:
Anthem for Peace
Original Song ~ Lynn Rosenblatt
Orchestration ~ Ned Rosenblatt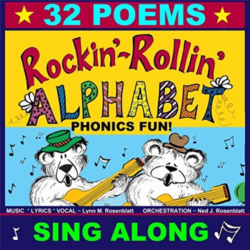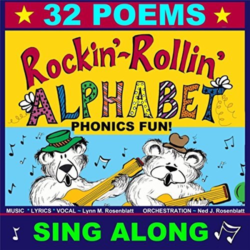 MUSIC
Rockin'-Rollin'
Alphabet
READ ALONG ~ Lynn Rosenblatt
Monarch Watch Dedicated to Education, Conservation and Preservation. monarchwatch.org
Journey North Journey North engages citizen scientists in a global study of wildlife migration and seasonal change. journeynorth.org/ 
University of Minnesota Monarch Lab The Monarch Lab aims to combine real science with techniques that work for both teachers and students. monarchlab.org
Monarchs at Pismo Beach Each year thousands of Monarch Butterflies flock to Pismo Beach. From late October to February, the butterflies cluster in the limbs of Eucalyptus trees at Pismo State Beach. monarchbutterfly.org/
Friends of the Monarchs Dedicated to preserving and restoring the monarch butterfly habitat in Pacific Grove California. pgmuseum.org/
Monarch Butterfly Garden is a nature blog filled with tips, ideas, and resources designed to guide you through the challenges of creating a successful butterfly garden and raising healthy monarch butterflies. monarchbutterflygarden.net/
Grow Milkweed Plants helps citizen scientists locate and learn about milkweed native to their part of the country (USA). In 2016 Brad Grimm commissioned a garden planter that has become The Biggest Little Butterfly Garden In The World and is registered with Monarch Watch as Monarch Waystation 8269. growmilkweedplants.com/
Monarch Sister Schools Program was created to involve students in the environmental problem of the ongoing destruction of Monarch butterflies' habitat in the U.S., Canada and Mexico. monarchsisterschools.org
Save Our Monarchs Save Our Monarchs is a grassroots 501(c)(3) non-profit organization dedicated to saving the embattled monarch butterflies by planting milkweed plants – the monarch caterpillar's only source of sustenance. saveourmonarchs.org/
Monarch Joint Venture Bring the Magic of Monarchs to Your Classroom, Home, and Communities. monarchjointventure.org
Monarch Butterfly Fund Your donation is tax deductible and will help MBF continue our projects dedicated to the conservation of monarch butterflies. monarchconservation.org/donate/
Butterfly Encounters Milkweed Varieties East Coast to West. butterflyencounters.com
Lupine Gardens, LLC Chemical Free Native Nursery in Amery, WI, offering seeds and plants to benefit our native wildlife. Pollinator-friendly perennial plants for your yard or for large habitat restoration. We do not use neo-nics or systemics. lupinegardens.com
Monarch Gardens – Prairie Garden Consulting & Design helps homeowners, schools, and businesses choose native prairie plants. monarchgard.com/
Shady Oak Butterfly Farm is dedicated to providing the tools and information necessary to experience nature in exciting, up-close and hands-on ways! Learn about butterflies and their life-cycle, the plants that attract them, and the tools that help with conservation.  shadyoakbutterflyfarm.com/
Reading Materials for Younger Students
Reading Materials for Older Students & Adults
The Monarch: Saving Our Most-Loved Butterfly by Kylee Baumie
Raising Butterflies in the Garden by Brenda Dziedzic
Bring Home The Butterflies Vol. I: How to Attract More Monarchs to your  Butterfly Garden…and Keep Them There! by Tony Gomez
The Monarch Butterfly: International Traveler by Dr. Fred Urquhart
The Monarch Butterfly: Uniting a Continent by Karen Oberhauser, Monica Missrie, Eduardo Rendon and Eligio Garcia Serrano, 2003
Chasing Monarchs: Migrating with the Butterflies of Passage by Robert M. Pyle, 1999
Monarch Butterfly: A Wonder of Nature, edited by Juan C. Morales and Salvador F. Crotte, published by Industria Fotographique Mexiquense Editorial De C.V., 2008
The Amazing Monarch: The Secret Wintering Grounds of an Endangered Butterfly by Windle Turley, 2010
Learning from Monarchs – A Teachers Handbook by Ba Rea, 2010
Flight Behavior (Fiction) by Barbara Kingsolver, 2012
Where to Find Live Specimens for Classroom Use