Milkweed
POM-POM PARADISE – THE SEASONS OF MILKWEED
MILKWEED IS NOT JUST ANOTHER WEED!
Grow Milkweed Plants helps citizen scientists locate and learn about milkweed native to their part of the country (USA).
In 2016 Brad Grimm commissioned a garden planter that has become The Biggest Little Butterfly Garden In The World and is registered with Monarch Watch as Monarch Waystation 8269.
The monarch's life cycle is solely dependent upon MILKWEED ~ the monarch's HOST PLANT. Scientifically known as asclepias, there are over 100 varieties of milkweed across the USA. Milkweed is NOT just another weed. It is a natural wonder – with a unique life cycle of its own.
Without milkweed, the monarch cannot exist, yet across the USA, milkweed is being cut down! Parking lots, condominiums, and shopping malls are replacing the fields.
Milkweed is from the plant family Asclepiadaceae – the genus of herbaceous, non-woody plants. Asclepias can be compared with the orchid family and produce very complex flowers in the plant kingdom.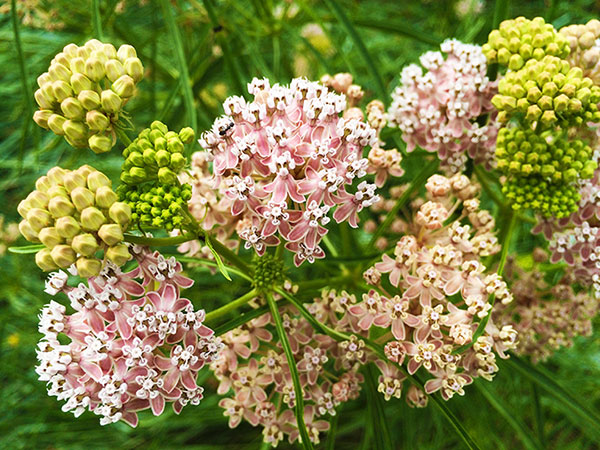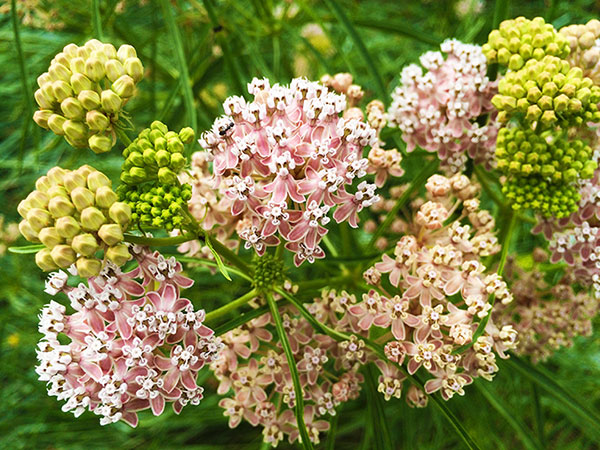 Its name is derived from the milky, latex type sap that is secreted when stems are broken – the sap contains cardenolides which can be toxic and useful for protecting against dangers.
A predator will experience a bitter taste and learns to stay away from the bright orange and yellow patterned colors. The adult butterfly stores the cardenolides in their systems for protection.
Learn more from these related posts on our blog!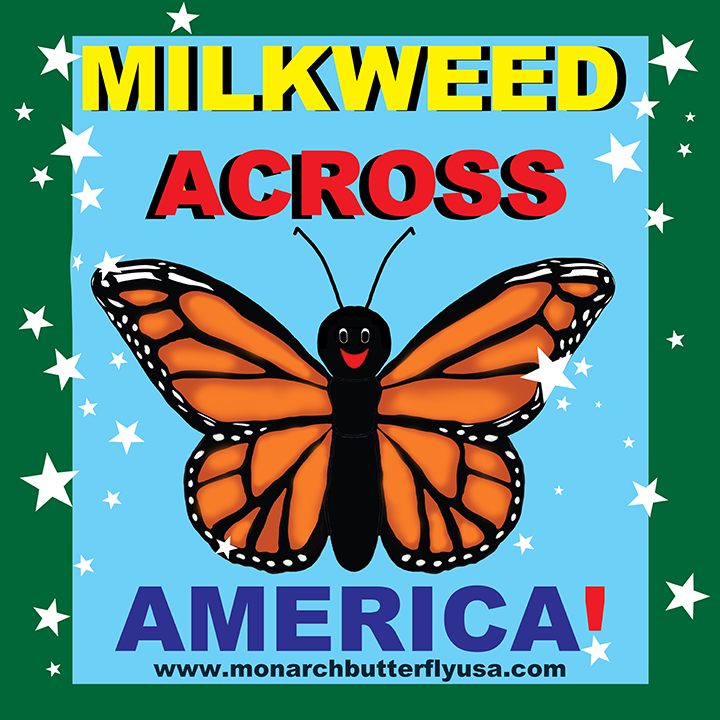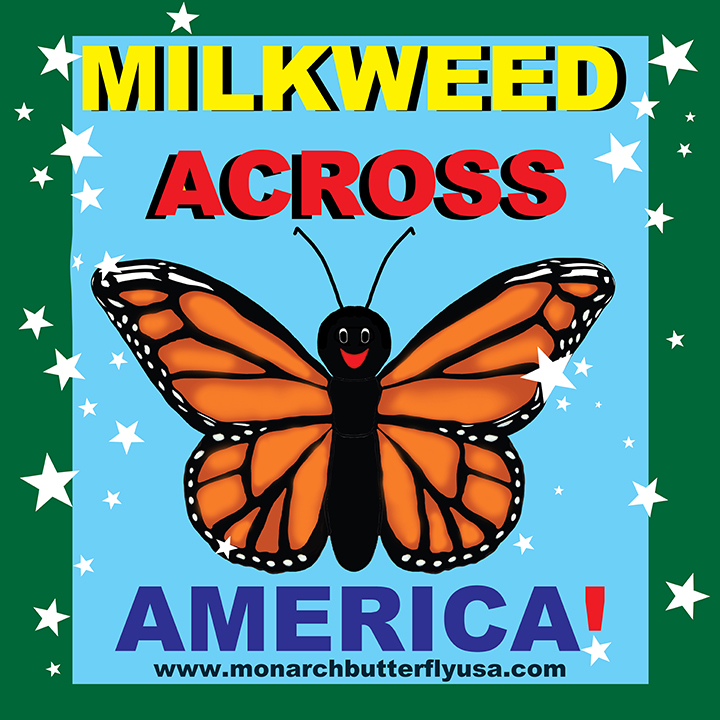 Milkweed Across America!
Monarch Butterflies need our help! Join local efforts to plant milkweed in schoolyards, libraries, and backyards across the USA.
These resources will get you started.
Monarch Watch – Free Milkweeds for Restoration Projects
Monarch Joint Venture – Native Milkweed Campaign
David Suzuki Foundation – Ten Tips for a Monarch-Friendly Garden
Our Habitat Garden – Growing Milkweed for Monarchs