Milkweed
PLANT + CONSERVE + PRESERVE


WE'RE DESTROYING THEIR ONLY FOOD!!
Monarchs have been on earth for over 10 million years, but humans have had a negative impact on the preservation of their habitat.
Their magical migration and the host plant milkweed are both in danger. Logging in the fog-covered fir trees in the central Mexican highlands and constant new development of the California coast are tearing away at the "coat of protection" for the monarch's wintering sites. All around the USA, milkweed is being cut away for commercial development.
Learn more from these related posts on our blog!
MAKING A DIFFERENCE
MARION, Ind. (WTHR) – Carolyn Mottweiler has a title she loves: "Monarch Momma."
We all would like to think we could change the world in some way – Carolyn Mottweiler is changing the world. She's doing it from her garage, one monarch butterfly at a time. Carolyn learned the number of monarchs migrating to Mexico was dwindling, so she decided to step in where Mother Nature needed a little help.
Read the article article.
HOW YOU CAN HELP!!
What can YOU do to help? THINK MILKWEED! SAVE THE MONARCHS! Join together with friends and families to raise money to protect this magical insect and its habitat. Start a M & M ACTION Club (Monarchs and Milkweed) Have a Bake Sale, organize a Car Wash, or Make T-Shirts for fund-raisers.
Most of all, write letters to everyone you know to TRANSPLANT milkweed to their own school or backyard. (Step-by-step directions in MONARCH MAGIC!)
SUPPORT THE WORK OF THESE ORGANIZATIONS
Send your donation today!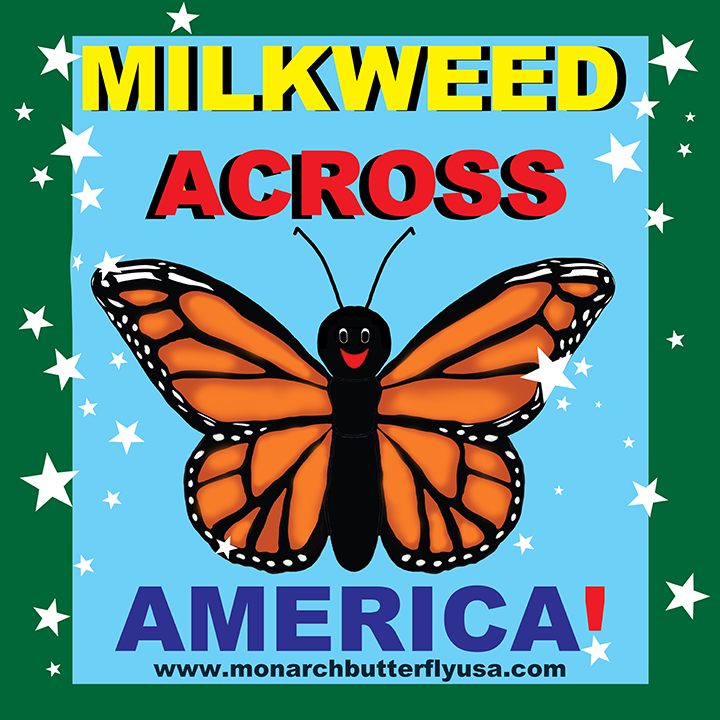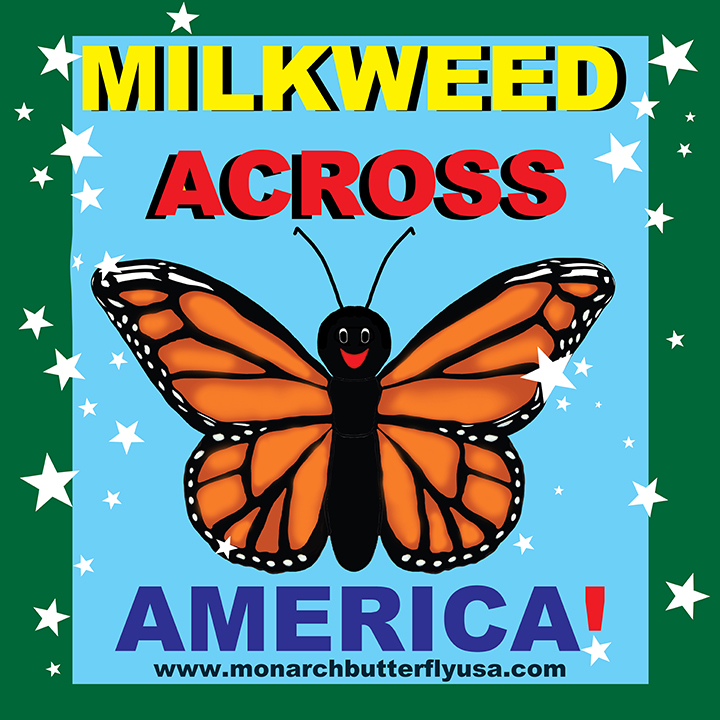 Milkweed Across America!
Monarch Butterflies need our help! Join local efforts to plant milkweed in schoolyards, libraries, and backyards across the USA.
These resources will get you started.
Monarch Watch – Free Milkweeds for Restoration Projects
Monarch Joint Venture – Native Milkweed Campaign
David Suzuki Foundation – Ten Tips for a Monarch-Friendly Garden
Our Habitat Garden – Growing Milkweed for Monarchs