"Wings!"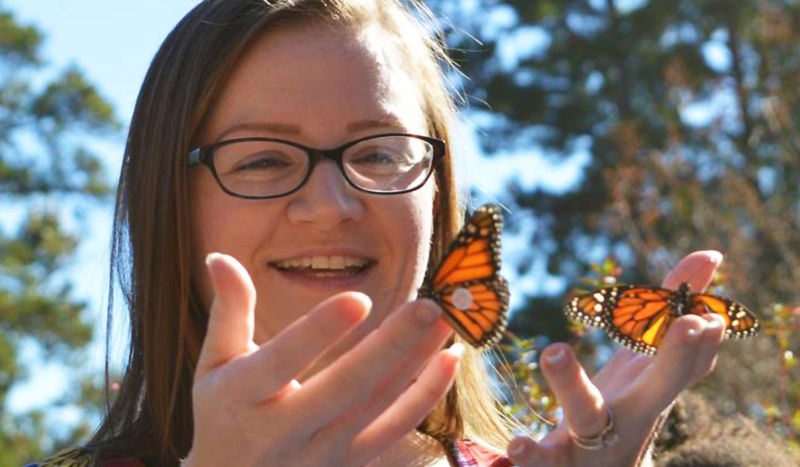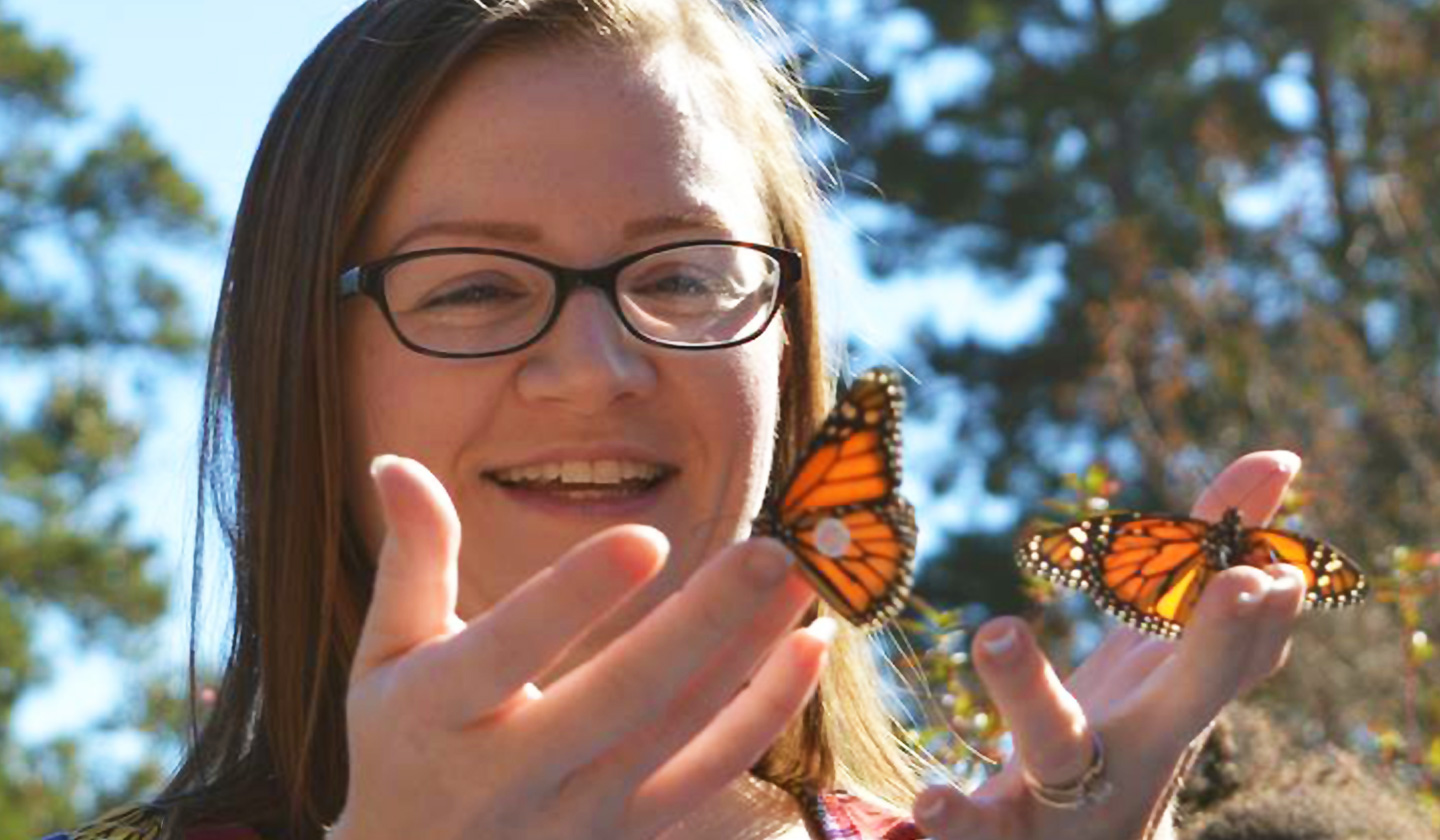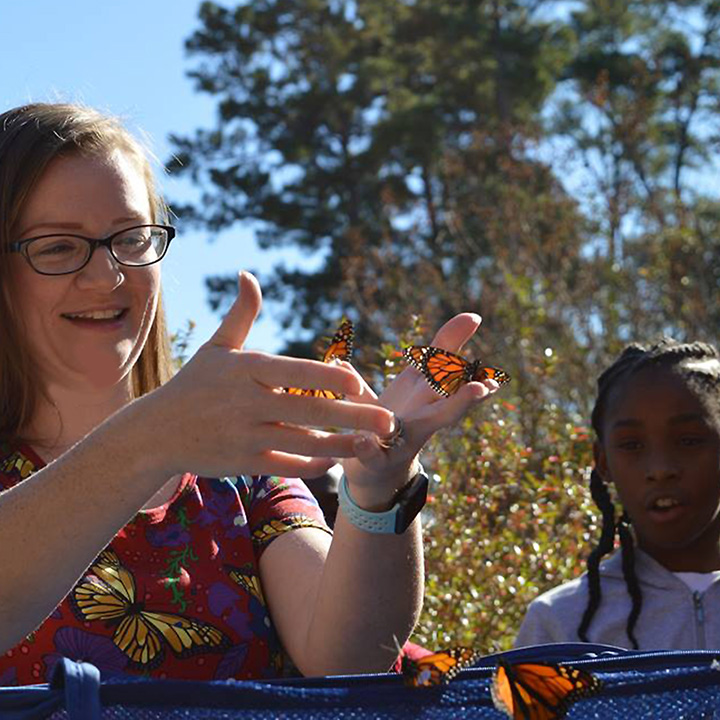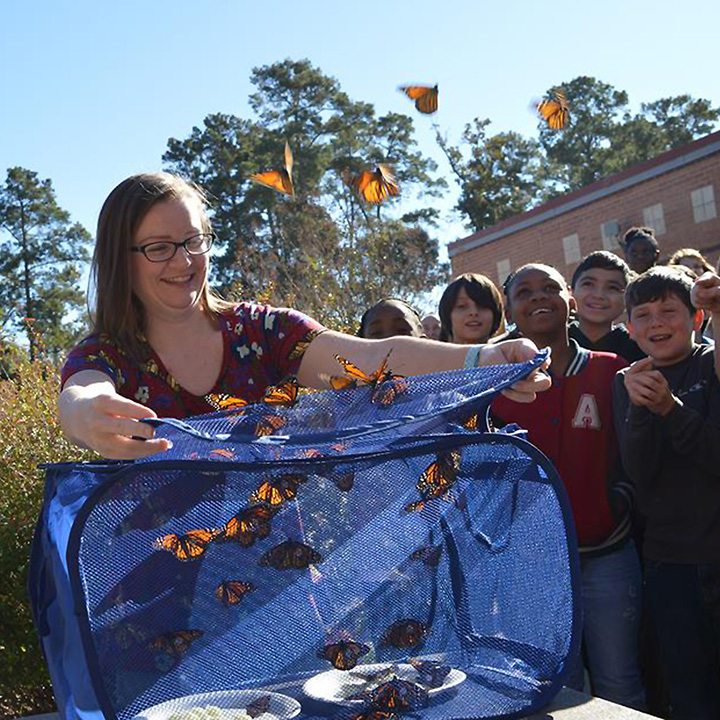 Monarch Butterfly Garden Release
Christina McKinney delights children with 50 Monarchs ready to fly south to Mexico! Christina has given several presentations, including talks at Jesse Jones Park, local gardening groups, and even a state prison earlier this year!
THANK YOU, Patricio Moreno, for this amazing video!
It will be cherished by many who cannot experience this in person!
EMERGENCE OF A MONARCH BUTTERFLY!
Learn more from these related posts on our blog!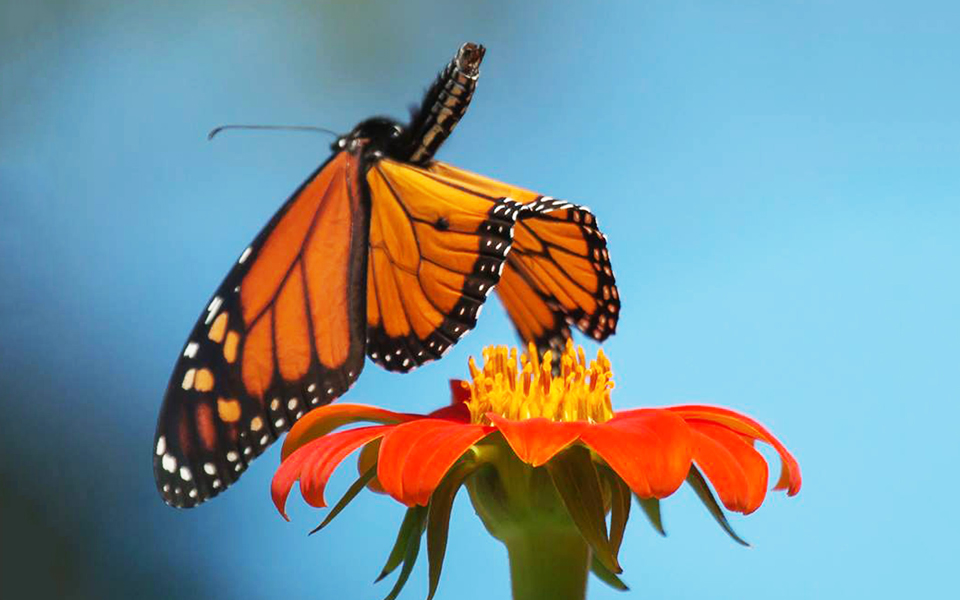 PHOTO: Deb Gayer. See more of her photos on her Facebook page.
The monarch's strong wings are its trademark. The black veins in the wings form a strong framework for GLIDING like crossbars of a kite. They glide and ride on the air currents for their long-distance flight!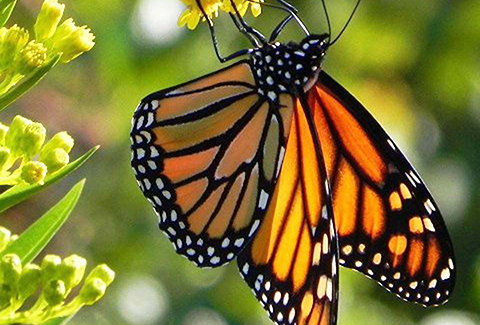 PHOTO: Bernadette Banville NWF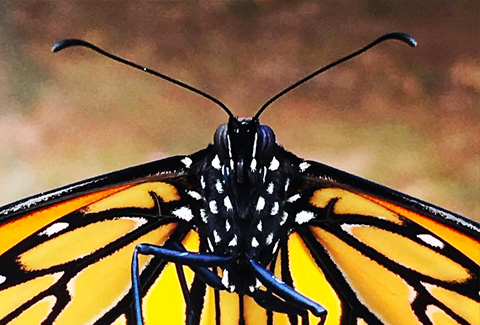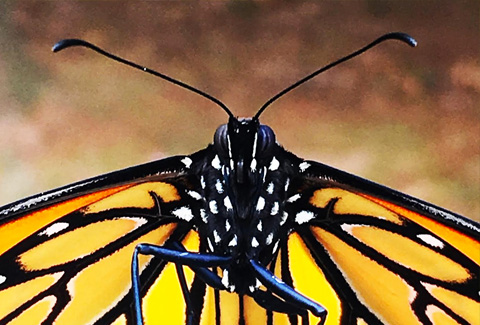 GIRLS? OR BOYS?
Can you tell the difference between a boy monarch and a girl monarch? Take a close look at their bottom wings. You will see a tiny thickening or black "dot" on the boys wings. The girls do NOT have dots… Also, the veins on the female wings are much THICKER than the veins on the male's wing.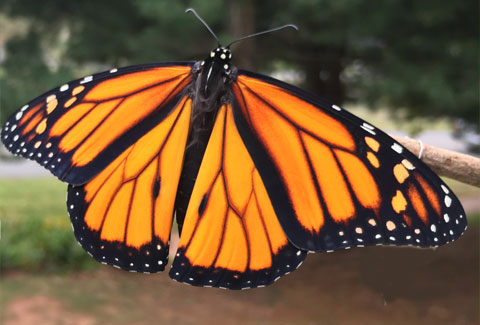 MALE MONARCH PHOTO: Lynn Rosenblatt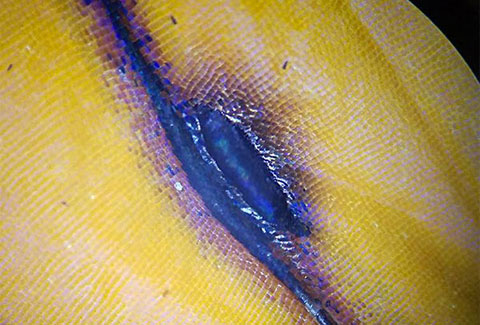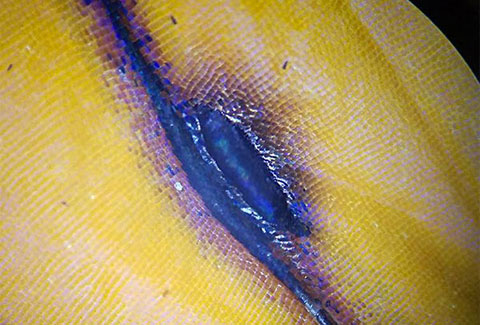 UP CLOSE!! Male Scent Gland
PHOTO: Andrea Diane
MONARCH PHOTO: Piccolo Namek
The MONARCH – Milkweed is toxic to many animals … but not the monarch. Milkweed contains cardiac glycosides toxins that are poisonous. It does NOT, however, hurt the monarch caterpillar who consumes almost 30 leaves during its growing and munching cycle. The toxins help the caterpillar and adult butterfly build an interior defense mechanism – a shield of protection – against predators. Predators in nature learn to avoid some species of plants that are very distasteful.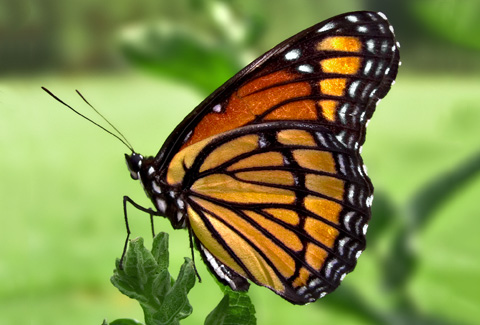 VICEROY PHOTO: Derek Ramsey
The VICEROY – who has the same coloration as the monarch, uses this "look-alike" characteristic for protection, too.  Viceroy Butterflies look very similar to the Monarch. These lucky creatures use their orange and black coloring to trick a predator into hunting elsewhere. Predators are warned and learn how distasteful a monarch is – the Viceroy takes advantage of this feature! This is called Mullerian M​​imicry ~ the Viceroy's defense ~ introduced in 1878 by a German naturalist named Fritz Müller.