Milkweed
BUTTERFLY GARDENING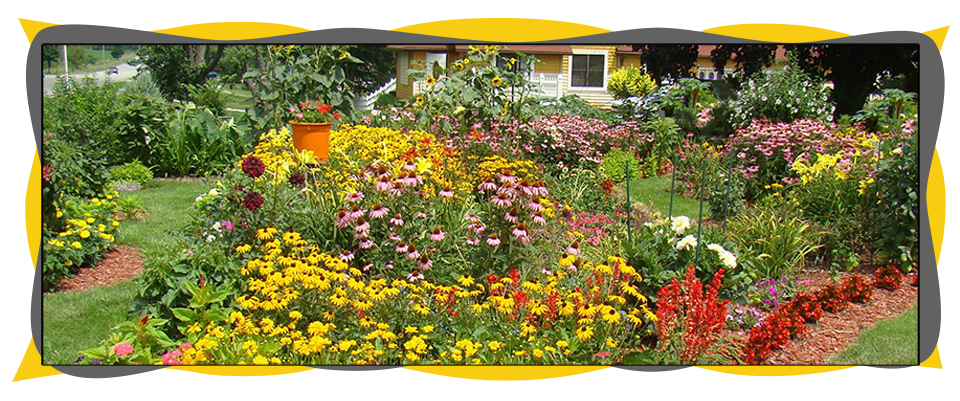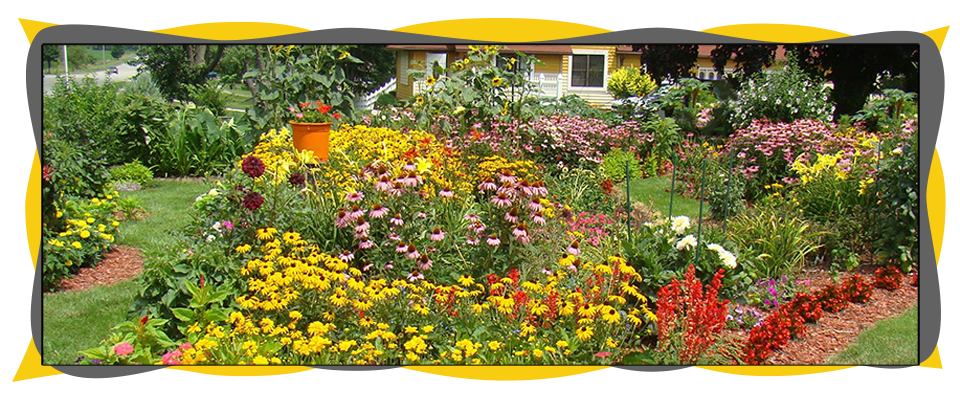 WAYSTATION GARDENS
Waystation Gardens, created at schools and libraries are the perfect incentive to teach children about the joys of a planting flourishing nectar garden for all insects to enjoy and the importance of preserving the milkweed habit.
Now it's YOUR turn to play host to the monarchs. Butterfly gardens bring not only monarchs, but a large variety of other beautiful butterflies to your own back yard…a FEAST for the Monarchs and their friends! Our companion book, MONARCH MAGIC! shows you the specific flowers needed to create a magnificent milkweed and floral garden. Follow the step-by-step directions for transplanting milkweed and finding mail-order sites for ordering milkweed seeds and flower mixes from seed.
PHOTOS: Thanks to David Kreuger for the page header image, Lynn Rosenblatt for the Waystation Garden closeup.
This 30-minute video from Wisconsin Public Radio featuring Gae Bergmann, Master Gardener at the Dodge County Master Gardener Association, discusses how to attract monarch butterflies by planting milkweed. Bergmann explains the life stages of the butterflies and provides information for creating a habitat that attracts the insects. Explore the full archive of WPT's University Place lectures online at http://wpt.org/universityplace
Learn more from these related posts on our blog!
START YOUR OFFICIAL WAYSTATION GARDEN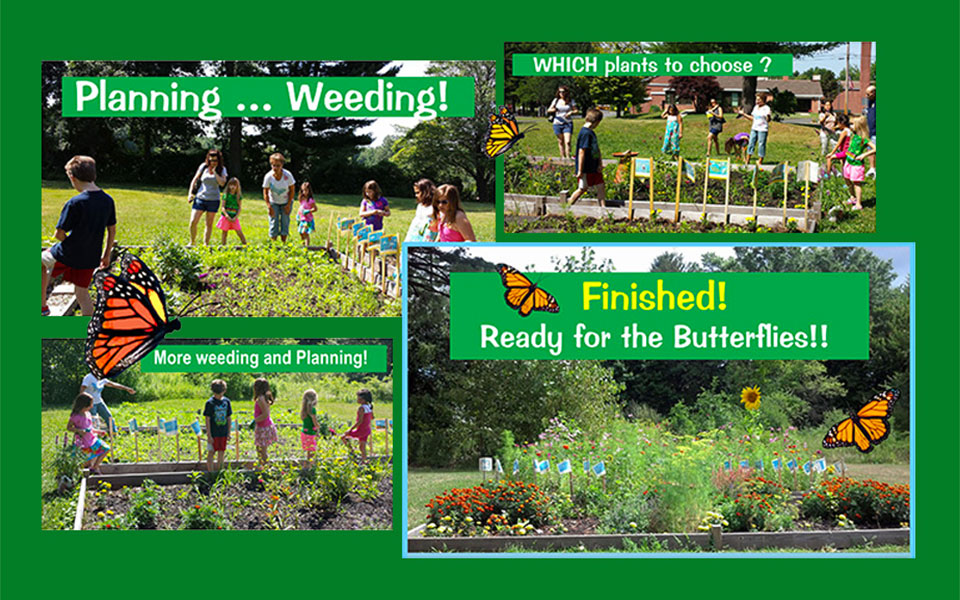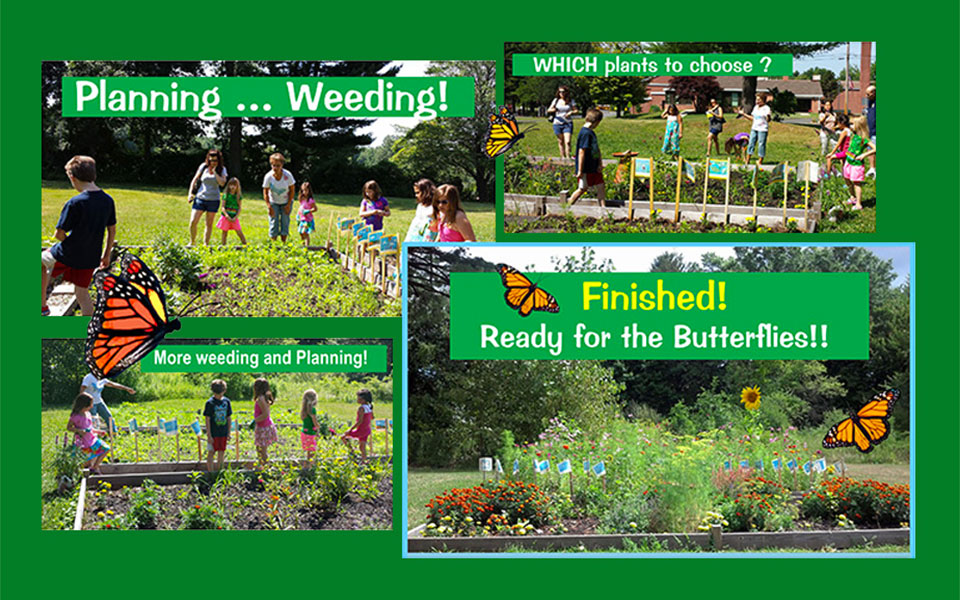 The best way to start a Waystation Garden is to purchase a SEED KIT from Monarch Watch or purchase the seeds indicated that meet the criteria.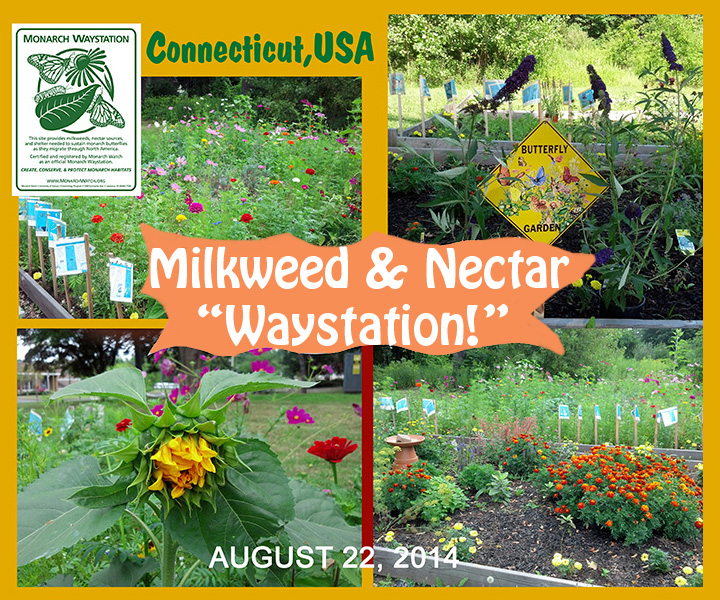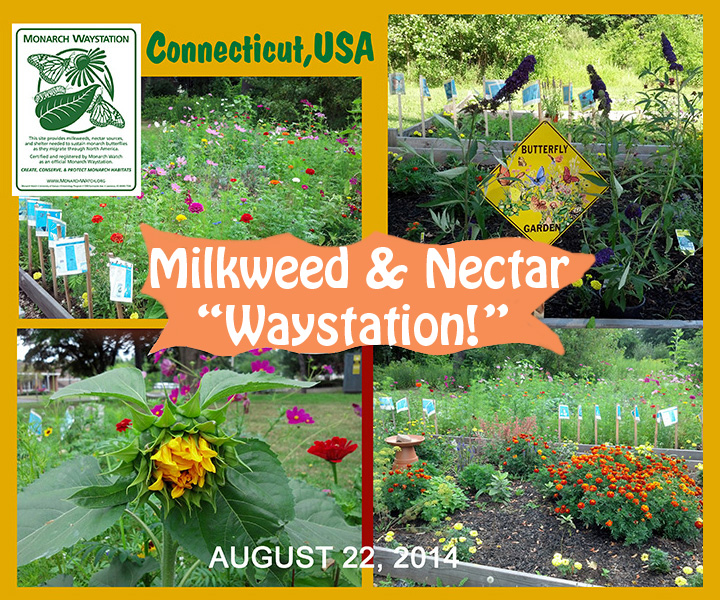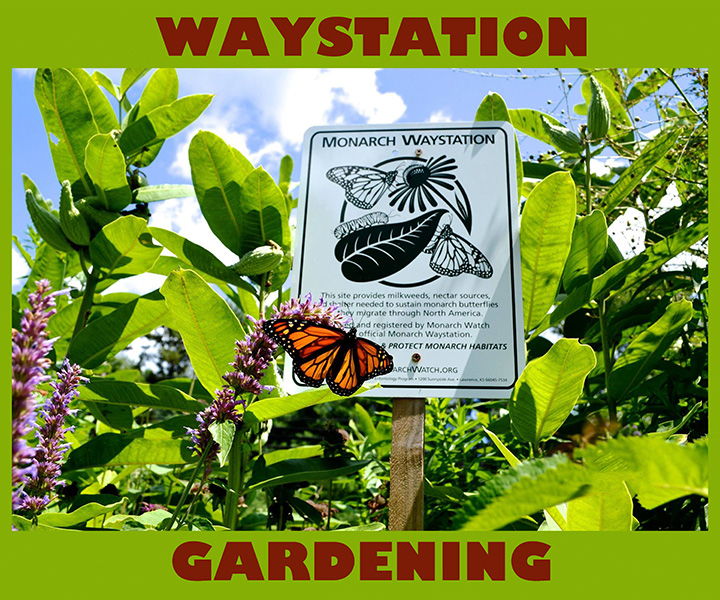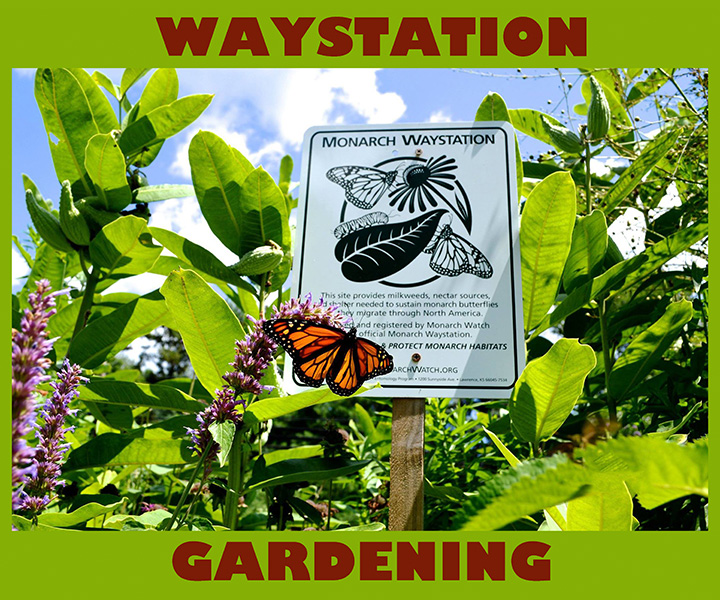 Apply for a Waystation Certification
There is a $16 application fee for each Monarch Waystation. Be Patient – your certificate will soon arrive with your name or your organization's name with a Waystation ID. You can also order a 9" x 12" weatherproof sign.
Good Luck! Our beautiful monarch butterfly and all the insects will feast on your nectar filled gardens!
Tell your friends!!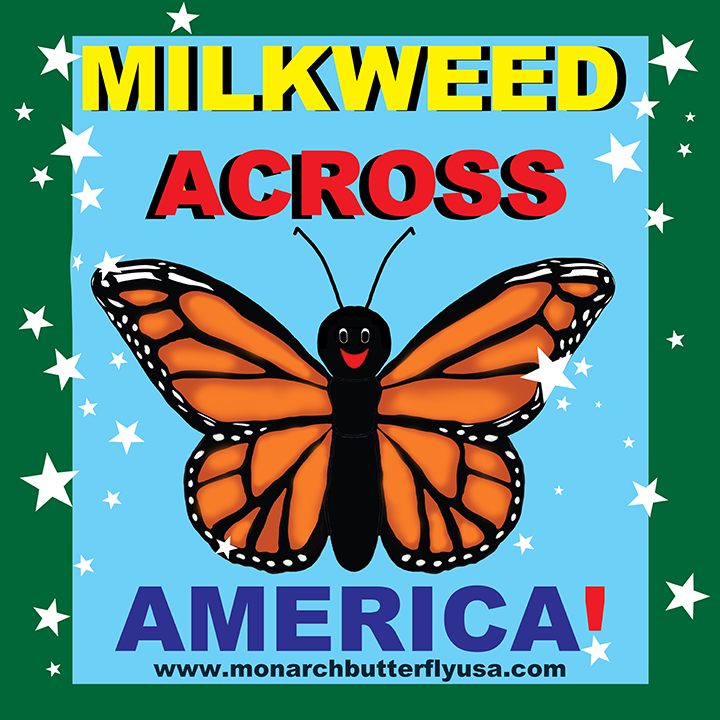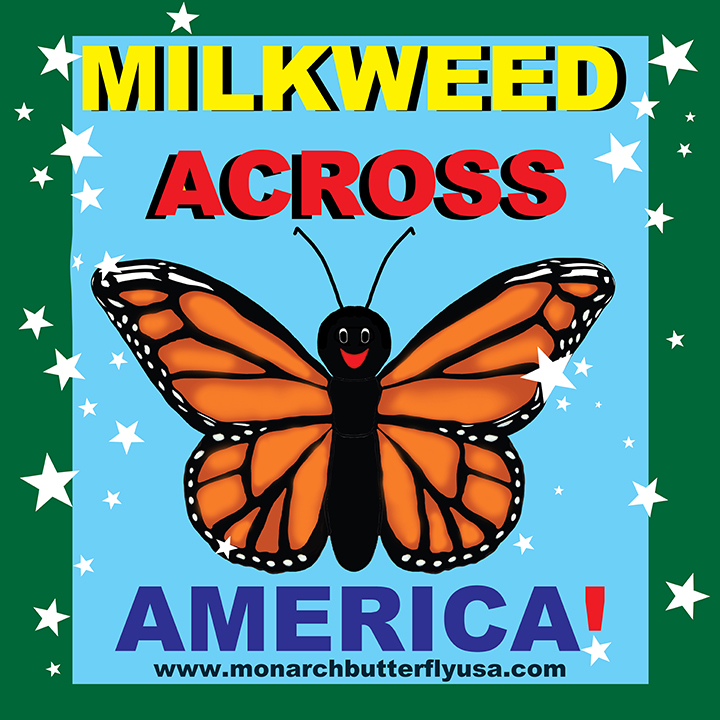 Milkweed Across America!
Monarch Butterflies need our help! Join local efforts to plant milkweed in schoolyards, libraries, and backyards across the USA.
These resources will get you started.
Monarch Watch – Free Milkweeds for Restoration Projects
Monarch Joint Venture – Native Milkweed Campaign
David Suzuki Foundation – Ten Tips for a Monarch-Friendly Garden
Our Habitat Garden – Growing Milkweed for Monarchs